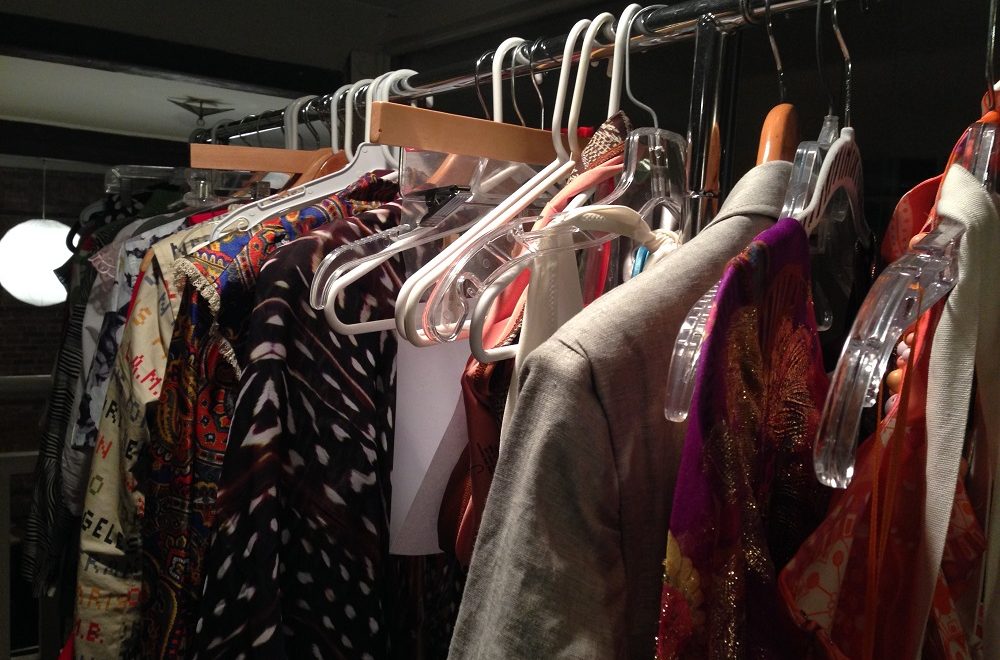 Back in Wilmington…with nothing all the things to do
And what's the best way to get (re)settled in a place? Say YES to everything. So when I received a Facebook invite to Jess James's Spring Fashion Preview, I got in touch to see how I could get involved.
Cut to WEDNESDAY NIGHT, APRIL 22ND. Theme: MAD MEN. Setting: BAKERY 105, DOWNTOWN WILMINGTON.
AMY, wearing a late 60's mini-dress in bright colors, prepares the open, "refined warehouse" space for the event. White garden party chairs surround a raised catwalk, and DAWN from Decades of Decor arranges vintage furniture along one wall to look like a living room. CATERERS in white shirts and black pants pass through the space carrying liquor bottles and other food and drink.
JESS JAMES arrives, wearing a gold patterned floor-length dress with long sleeves and a waist belt.
KAJA and KAREN arrive, two more helpers for the event. We find a corner and begin blowing up balloons at AMY's request, discussing how we each ended up here.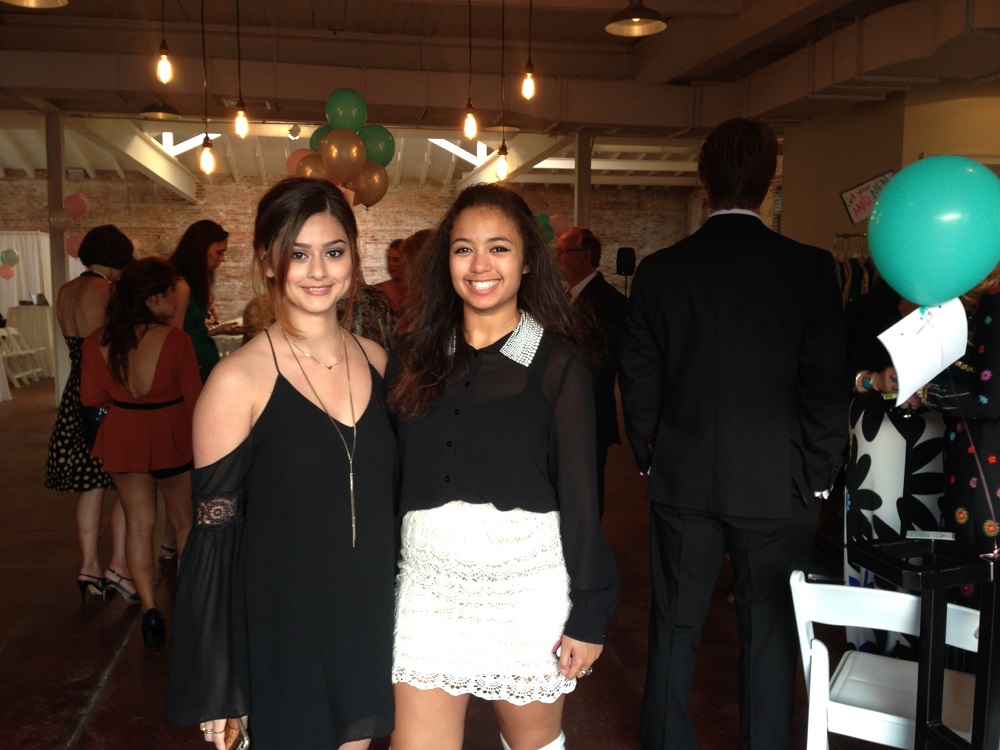 The MODELS are getting ready in a room across the street, and soon AMY and JESS disappear to help. VENDORS arrive with merchandise and PHOTOGRAPHERS with equipment. Bakery 105 is abuzz with pre-event activity. The anticipation is palpable.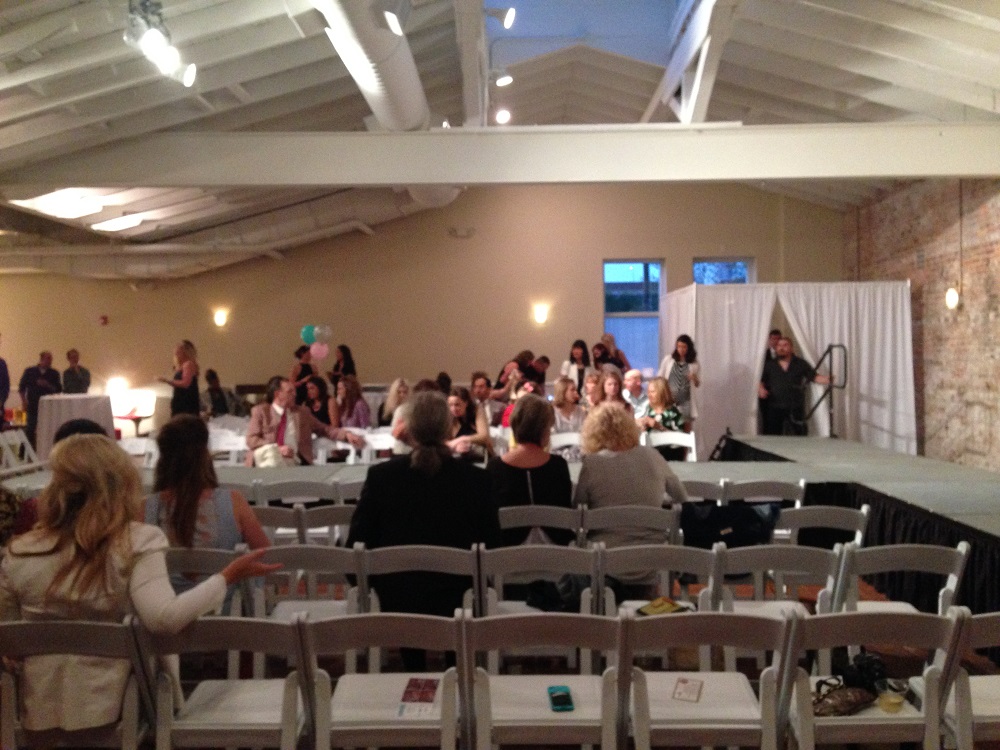 No sooner has the food been laid out–grilled veggies and goat cheese crumbles, bread crisps and fruit, among other things–than the GUESTS begin to arrive. Swanky, confident men and women in suits and themed dresses. Wine–complementary from Fortunate Glass–is passed around in manicured hands and suddenly it's a party.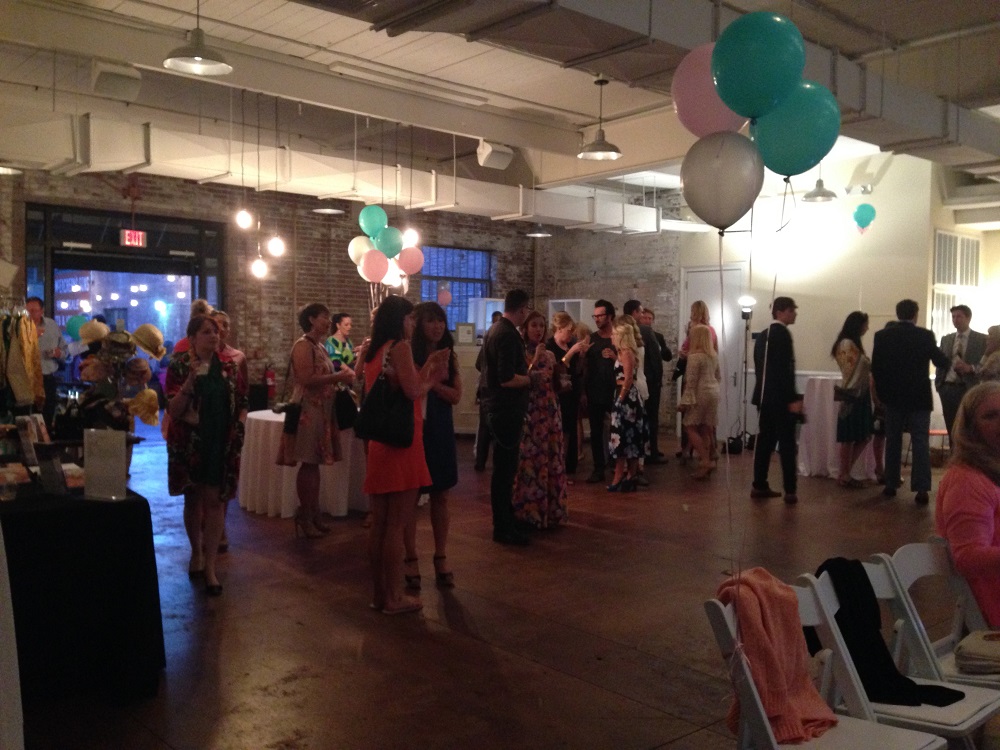 Around 8:15, KAJA, KAREN, and I wheel a clothing rack from the models' rooms to the tent behind Bakery 105. I'm having flashbacks to my film days, and KAJA and KAREN peek around the curtains into the room beyond. It's a glamorous sight: GUESTS have begun to settle into the garden party chairs, clinking glasses and chatting with each other, laughing with lipsticked mouths, tilting back their salon up-dos with not a hair out of place.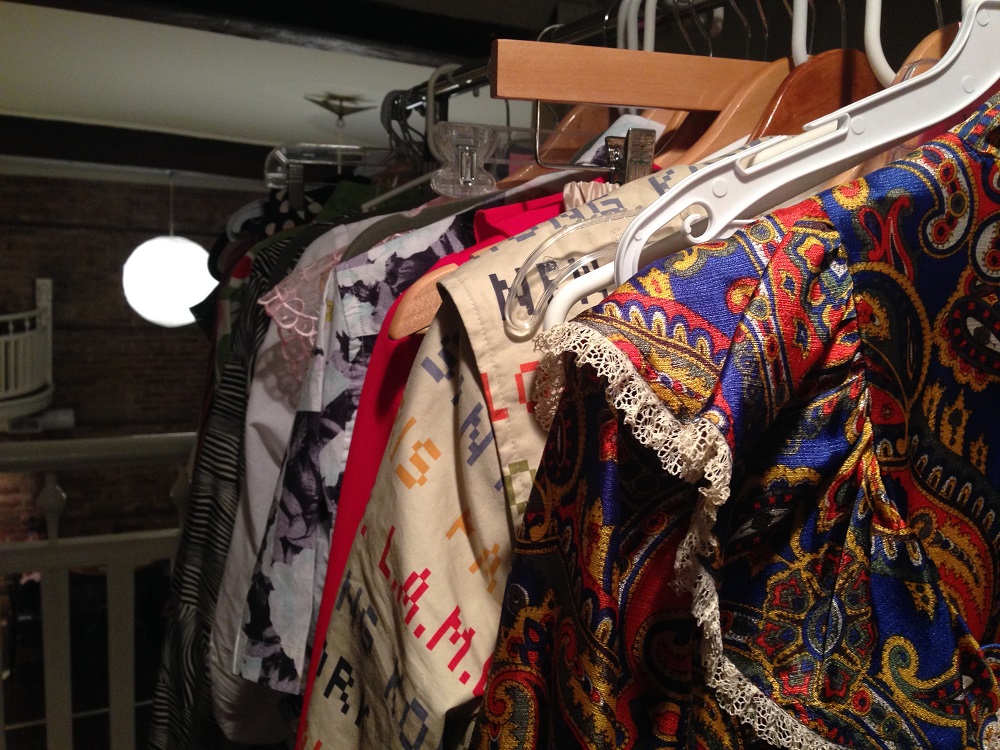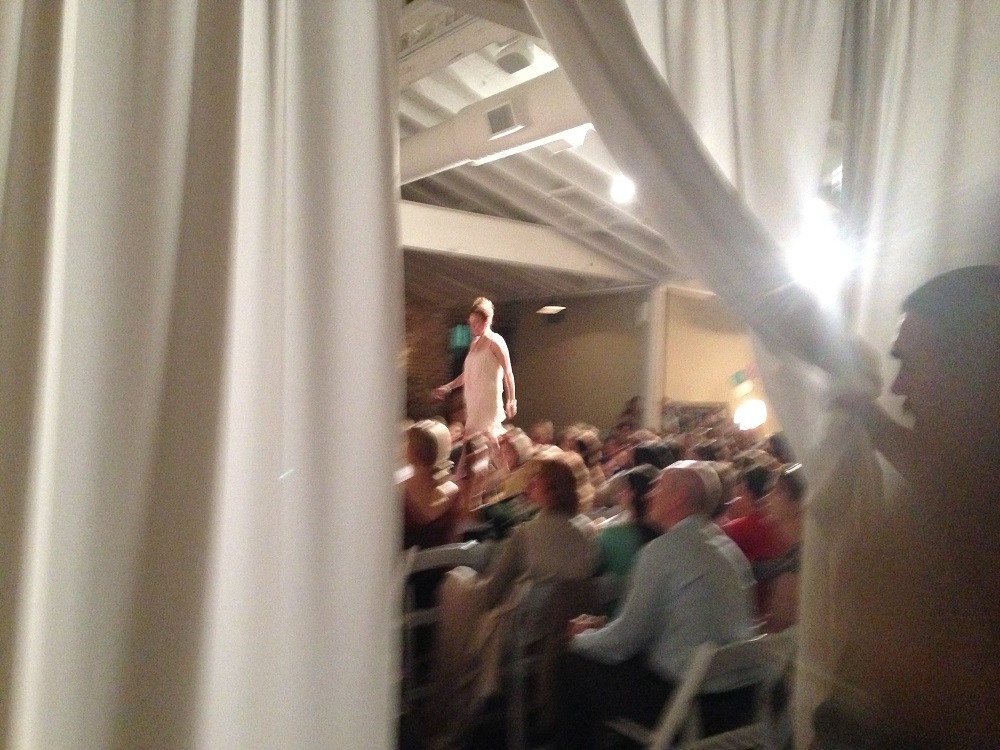 Then the MODELS arrive in our tent, and we back away from the separating curtain like Christmas elves caught sneaking a peek down the chimney. The music starts and the women (and one man) line up to take their turns on the catwalk. The audience oohs and ahhs appreciatively as each MODEL struts down the runway.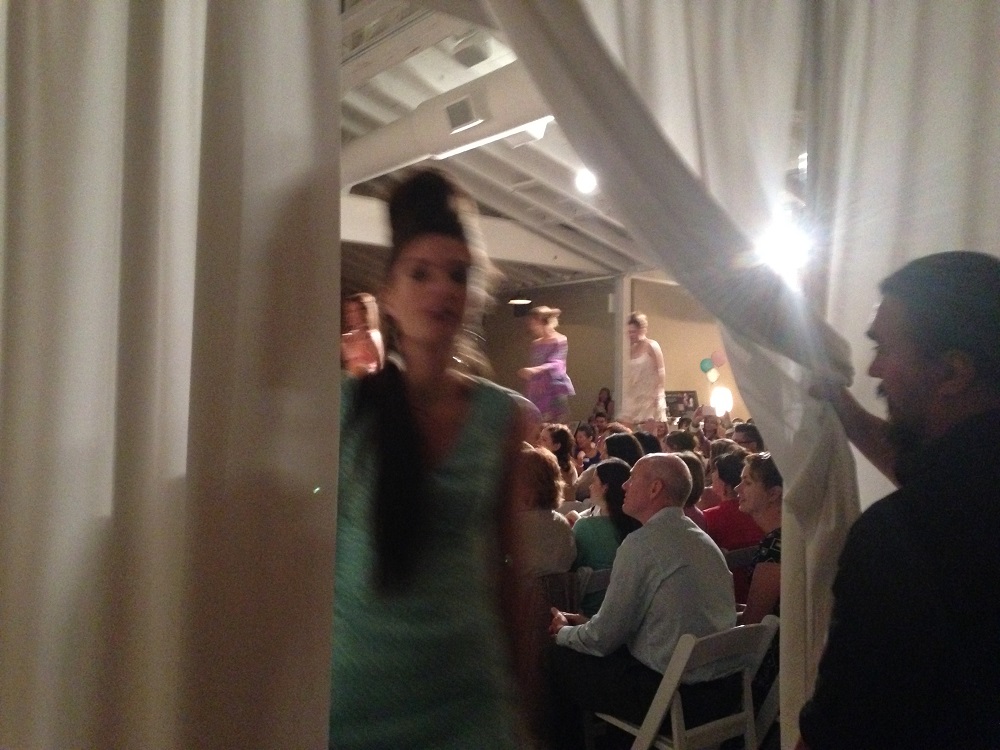 Afterward, JESS JAMES brings each MODEL back on stage to describe his or her outfit and where the GUESTS might buy something similar. The VENDORS nod enthusiastically.
Soon, the show concludes, and GUESTS return to their mingling as JESS, AMY, the MODELS, KAJA, KAREN, and I retreat to the room across the street to begin the tedious task of reorganizing clothes and accessories. The sense of accomplishment makes the process feel worthwhile. There are smiles all around, and we all hug before heading back to our respective real lives.