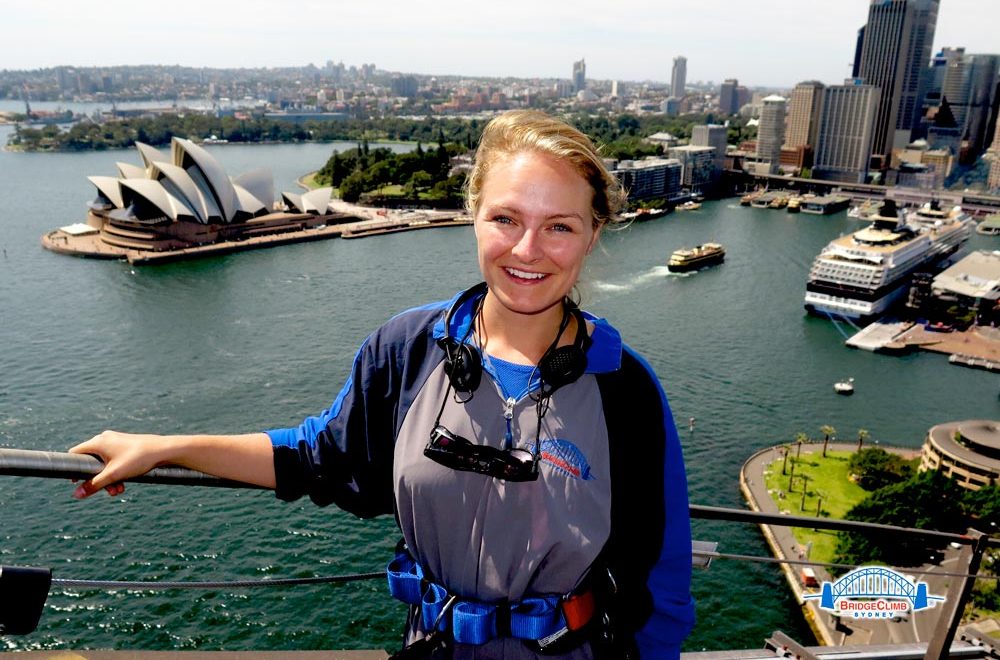 Welcome to the Savvy Girl Travel expat/world-traveler interview series!
This interview is with KP Schwan, a native Floridian now living in Thailand with her Australian boyfriend.
The last interview in the series was with Emily Strickland, a Stand-up Paddleboard (SUP) Yoga teacher and world-traveler. Other interviews include Alexandra Magalhães Zeiner, a native Brazilian living in Austria, Estrella Sansait of Estrella Explores, Rachel from Arts in Munich, Allane Milliane of Packing my Suitcase, Clare Laming of Monarch Butterfly Voyager, tattoo artist and world-traveler Amber Harris, Adrian Ann of Adrian's Travel Tales, and Jenn Turnbull-Houde of Two Weeks in Costa Rica. In the series, we ask a handful of questions to female travelers and expats who can offer unique perspectives on the transient or foreign lifestyle.
If you or someone you know falls into this category, please don't hesitate to drop us a line. The interview questions will be tailored to your specific story, as you'll see below.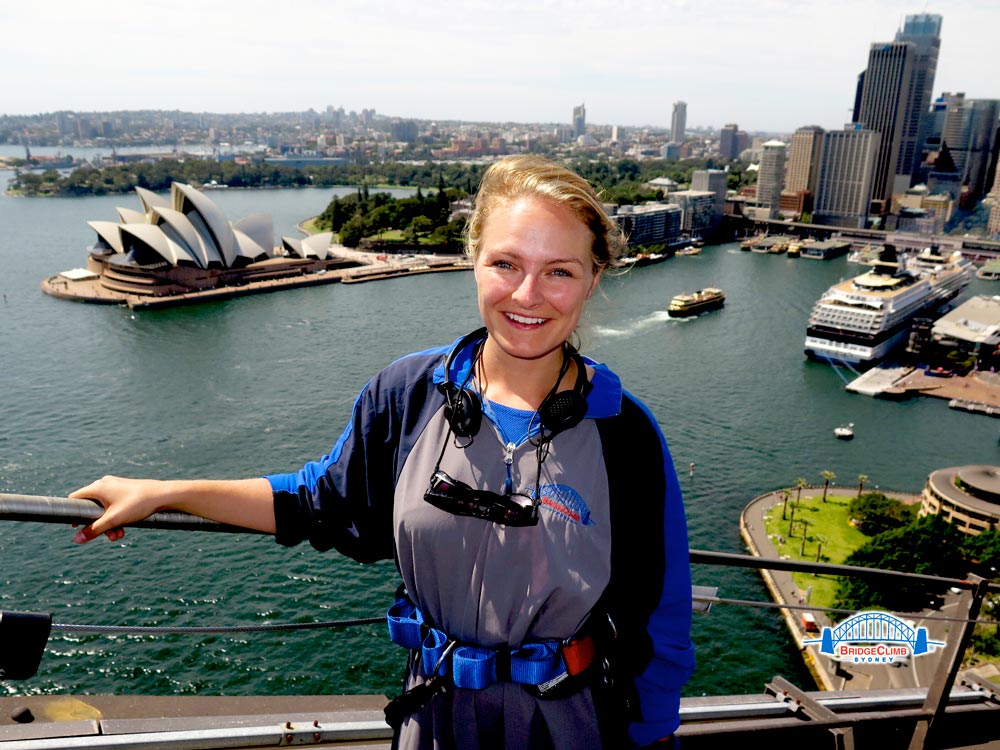 KP grew up in south Florida and counts her parents among her best friends. Since she was 12, she has relished the idea of living the life of a constant traveler, and has been working toward that goal all her life. While traveling with a friend in Dublin, she met her now boyfriend Sam, a native Australian, and moved to Australia to be with him after finishing up her college degree. After a year of living and working in Australia, her visa expired and the pair has moved to Thailand to teach English.
Read more about her in the interview below.
---
Savvy Girl Travel: You're a Florida native, so how did you end up living in Australia?
KPS: Well, I've always known I would live outside the USA since a young age. I've always had a drive and passion to travel, and the more I did it, the more I wanted to experience life outside my own country.
While traveling through Ireland with a friend, I met a very handsome Australian man on a pub crawl in Dublin. We hit it off right away, and within a few weeks, I was back in Europe to travel around with him. From there, our relationship hasn't skipped a beat. After I finished uni in Florida, I packed up my bags and shipped off to Australia to live with him!
SGT: And now you're in Thailand. What helped you to decide to move to Thailand? What are you doing there and how long do you plan to stay?
KPS: After a string of long nights trying to figure out which countries would allow both an American and Australian to easily live in, Thailand became the clear option. My visa in Australia was about to end, and for Sam to move to the USA and work is nearly impossible. So we decided on teaching English in Surat Thani in Thailand. We were originally planning on staying for a year, but due to our agency being a rip off, we have just quit and are going to travel for a month before finding a new school!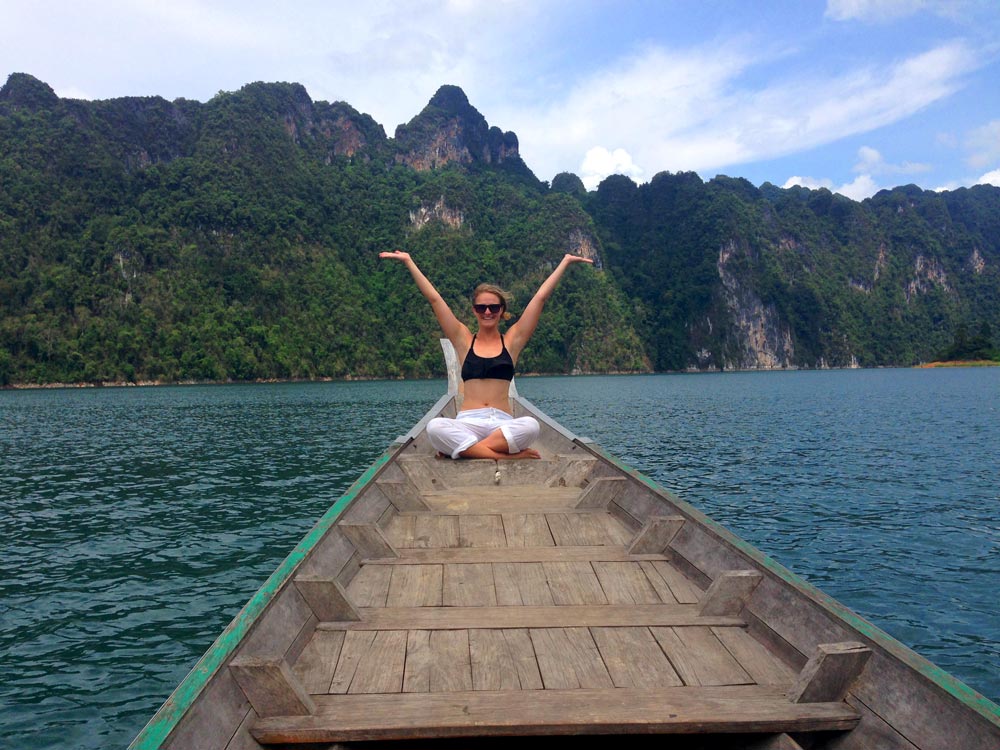 SGT: What has been the hardest part about your long-term travels? And the most rewarding?
KPS: The hardest is definitely being away from my family. My parents are my best friends, and I'm so lucky to have that relationship with them. Sometimes I feel guilty for not taking advantage of their youthfulness, health and time I have with them.
The most rewarding is that I know they are so so so proud of me and what I have accomplished at a young age. I also love being able to have such a strong network of friends around the world, and learning so much about my own country by being outside of it.
SGT: Have you ever imagined a life different from the one you're living? What compels you to travel? Do you have any advice for people considering a life of travel?
KPS: I've been dreaming of this life since I was 12 and went on my first solo trip to Washington, D.C. I've known I was meant to travel and live abroad for the longest time, and I can't believe I'm actually doing it! I can eventually see getting married and having kids in the picture, but I can't see it stopping us from traveling.
Travel is more than just going to different cities, taking pictures and buying souvenirs. Travel is the nitty-gritty of catching trains, missing planes, getting food poisoning in Asia, stolen wallets and so much more. Travel is losing yourself in unfamiliarity, learning a new language and sharing drinks with new friends all over the world. I'm compelled to travel because I can no longer picture a life being surrounded by the same scenery and not being challenged every day for the rest of my life.
My biggest piece of advice to those who wish to travel is to just do it. You're never going to have the "perfect" amount of money to travel with. You're always going to miss your friends. And you are definitely going to be scared, at least a little bit, but it is 101% worth it in every way. It's easier to get around than you expect, and kindness goes a long way.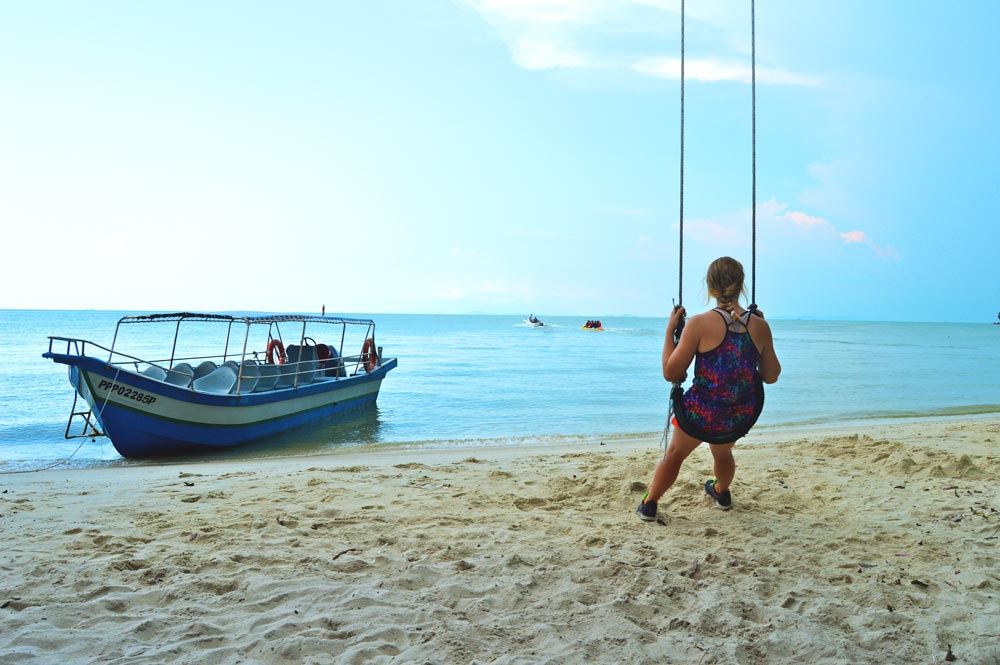 SGT: Do you have any big projects planned for the future? What would your ideal job be?
KPS: At this point in our teaching abroad blunder, we are planning to not make any plans. We have many opportunities throughout Asia, Australia and the USA, and for the first time, we are just going to see where life takes us.
My ideal job would be working in some sort of marketing capacity for a tourism board or hotel. I've been working as a freelance Social Media Manager for several clients, and my favourites are the ones involved with travel. Obviously!
SGT: If you could get on a plane tomorrow and go anywhere in the world, where would it be and why?
What a hard question! I'd have to say home. It's so expensive to fly home. I get to go to some pretty amazing places around the world, but nothing compares to being home with my family on our dock with a margarita in my hand for sunset! South Florida isn't the worst place in the world to call home 😉
---
Are you a female expat/former expat or permanent traveler who would like to be interviewed for Savvy Girl Travel? Get in touch.