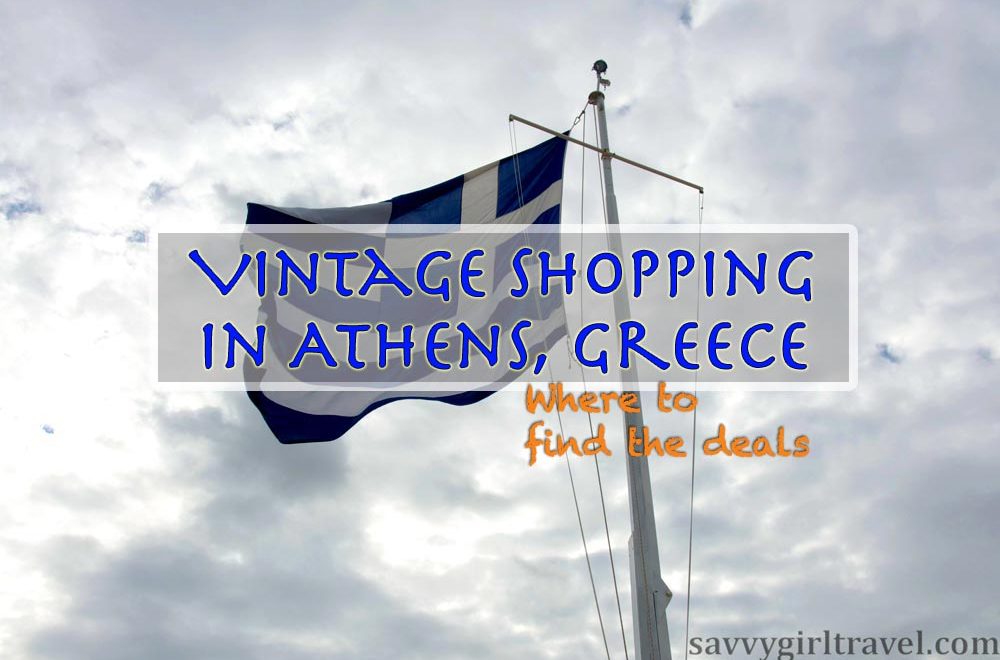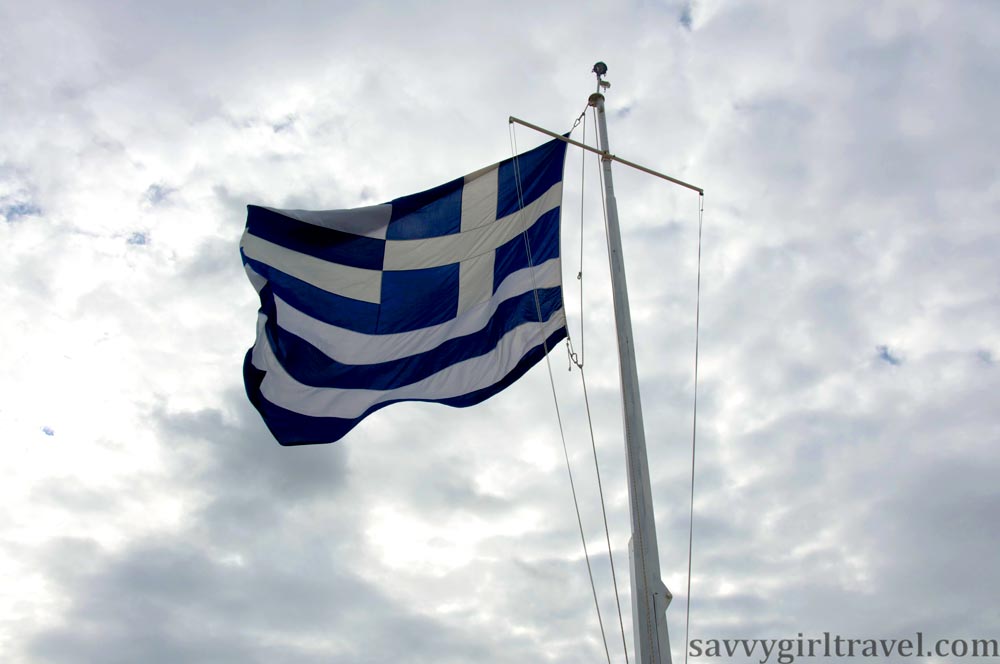 Last October, I traveled to Athens, Greece for the TBEX Europe conference. As you would expect, there wasn't a whole lot of time for sightseeing. So I decided to prioritize:
Visit the Acropolis
Go vintage shopping
Once I checked off the first two items, I researched online where to find the best vintage and second-hand markets.
Start at the Monastiraki Flea Market
Walk down this narrow pedestrian street at night underneath strings of lights and hanging wares: oriental rugs, t-shirts, towels, and backpacks. Some stores sell spices, souvenir statues and mugs while others hawk pocketbooks and wallets, and still others sell "hand made" jewelry — often incorporating the blue eye for protection (this blue eye is ubiquitous in Greece — it's said that it will protect the Greeks from the "blue-eyed neighbors of the north"). Colorful graffiti decorates the walls and roller-shutters of the stores, and store workers come into the streets to snare passersby.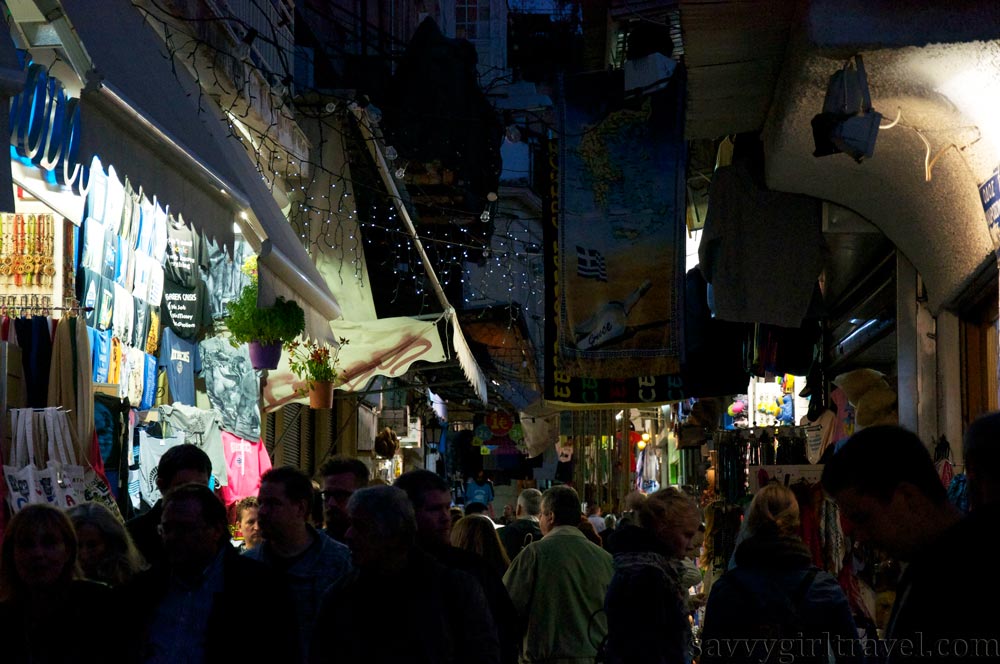 I clutch my bag to my chest, wary of pick-pockets, and ogle all the things I can't have. But Monastiraki is more about souvenirs (and the experience) than vintage and second-hand, so I head home for the night, anticipating my next shopping stop tomorrow.
Ermou Street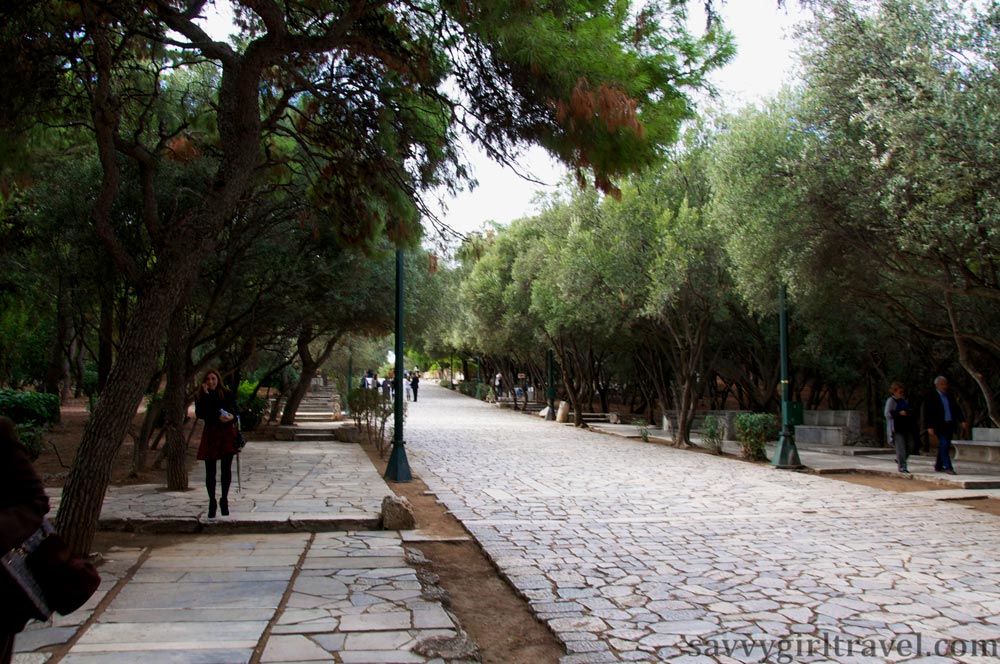 Ermou street runs parallel to Monastiraki and is pretty heavily trafficked. If you are coming from the Acropolis, turn right down the pedestrian street until you reach a small park and a Metro stop on your left. Ermou street is just around the corner to the right, and this stretch of it includes several junk shops and vintage markets. Here's where you'll find a real bargain–so long as you're willing to haggle.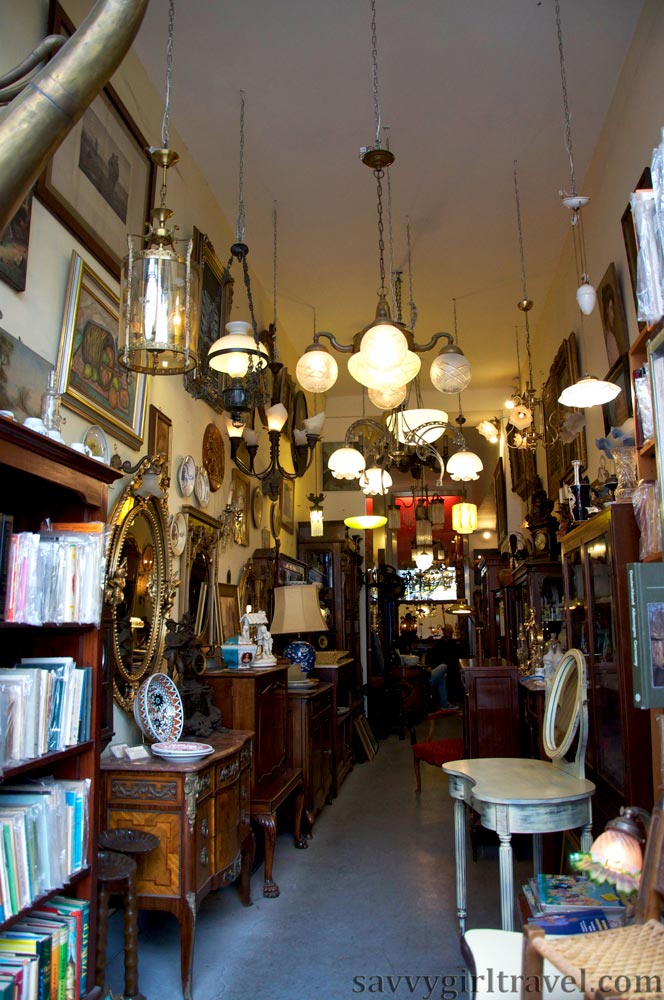 As you continue down the street, the buildings grow larger and grander, though their grandeur has long since deteriorated. You can feel the beauty of a forgotten age on Ermou street: many of its buildings are neglected or falling down around themselves despite their former glory.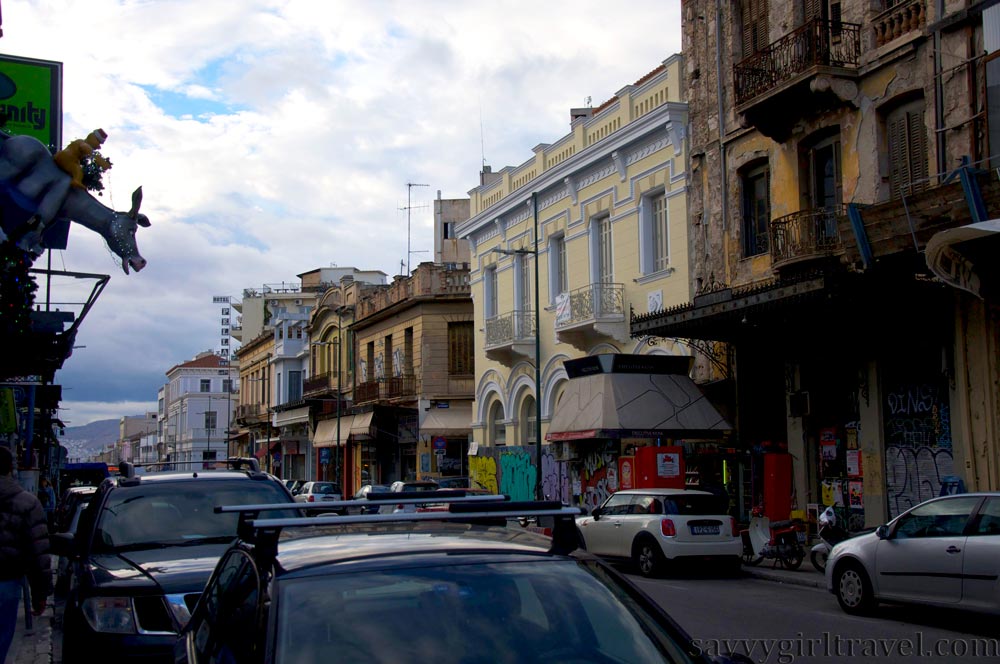 We pass by a street art exhibit: various lamps strung high above us between two buildings.
It's unclear if the area is trying to revitalize itself, or if its citizens are accepting — proud, even — of the way things are. There is something endearing and impressive about this place built on millennia of history — it's as if the city's deterioration is a natural part of its life-cycle, something to revel in, not to be embarrassed by.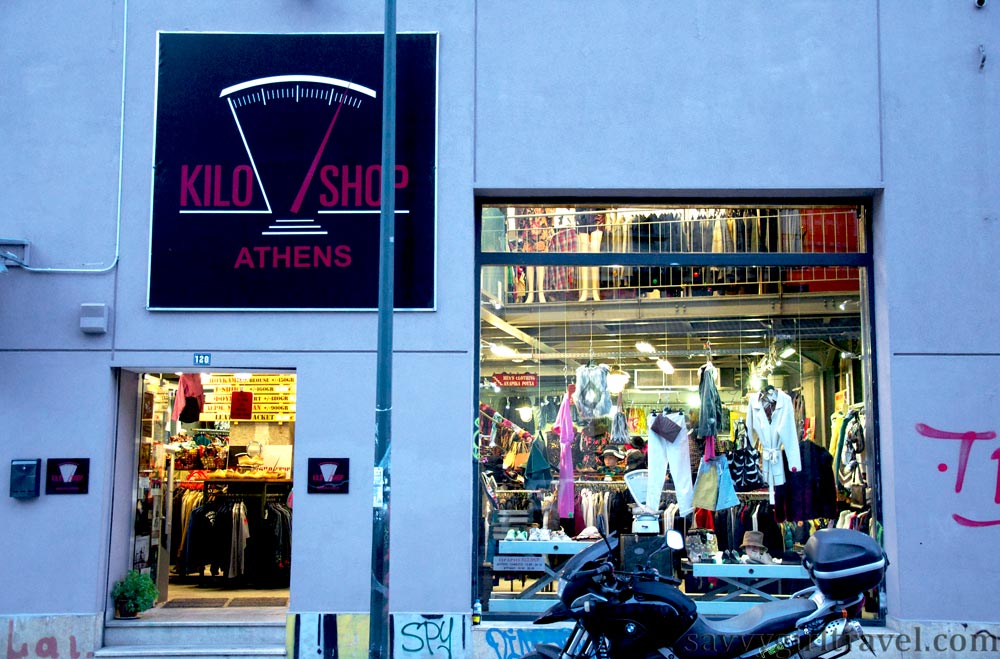 Finally, a vintage clothing shop! One of my favorite trends in the vintage world is pay-by-the-pound/kilo shopping. This store on the far end of Ermou street is a vintage-lover's haven. The store boasts two floors of reasonably-priced vintage clothing, each tagged with a specific color denoting how much the item costs by kilo. Unfortunately we weren't allowed to take pictures inside, so I only have this one of the storefront as well as this pic below of what I bought.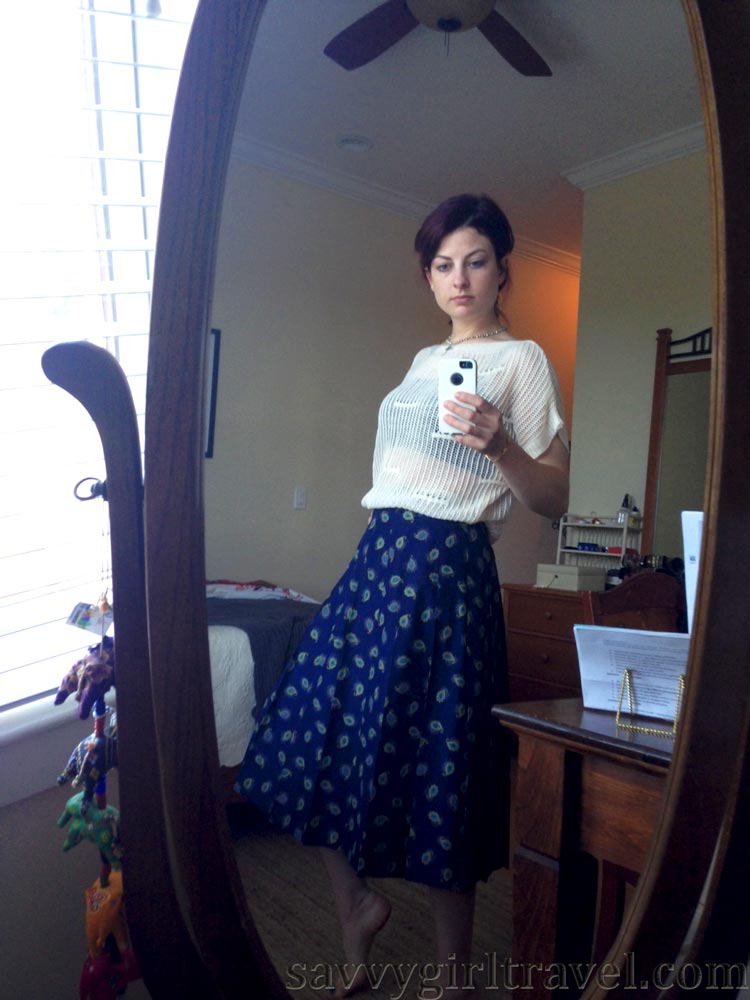 Do you have any favorite cities or stores to shop for vintage?
Read about my favorite Edinburgh vintage shops on Stylish Travel Girl.