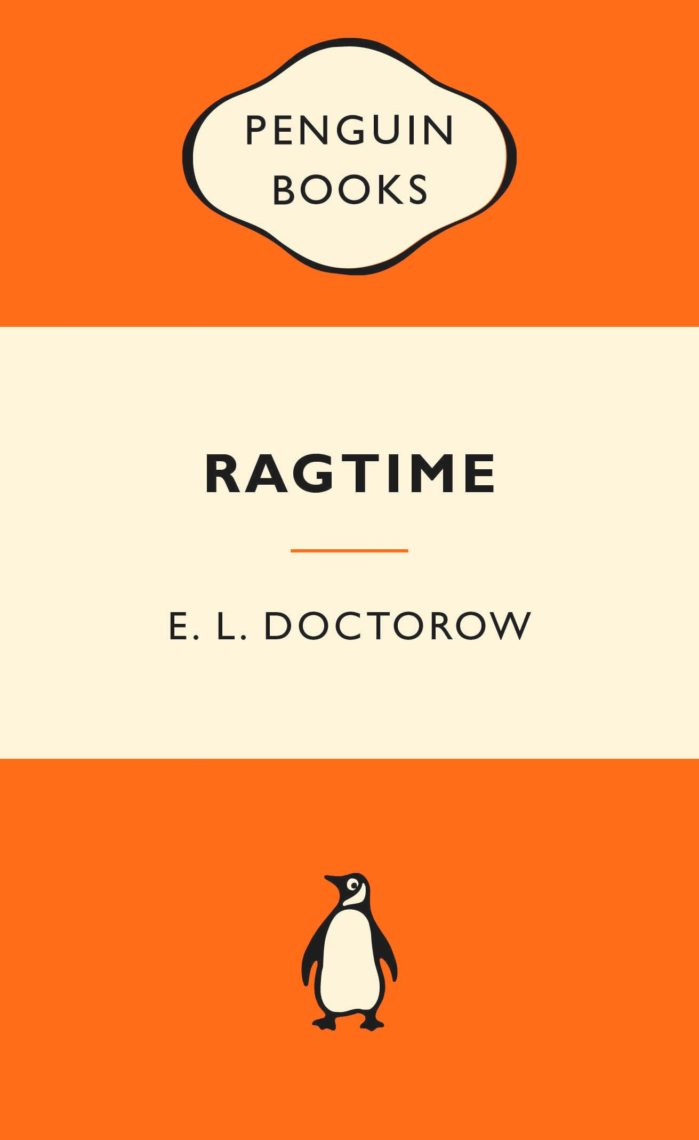 Recently, I read E.L. Doctorow's Ragtime
Admittedly, this was for a class, and I'm not sure I would have picked it up on a whim. I'd never even heard of it, even though Modern Library lists it as #86 on its list of 100 Best Novels. To be fair, I don't agree with everything on the list. I'd probably have listed Ragtime higher than that, actually.
So what's it about?
Wikipedia calls it "A unique adaptation of the historical narrative genre with a subversive 1970's slant [that] blends fictional and historical figures into a framework that revolves around events, characters and ideas important in American History."
I call it damn good fun with historical figures we know and some we don't intertwined with the destinies of an average middle-class American family at the turn of the century.
Who's in it?
What if J.P. Morgan met Henry Ford? What if Evelyn Nesbitt met Emma Goldman? What if Harry Houdini met Harry Kendall Thaw? The author takes tremendous liberties with historical figures in his novel, but somehow, it's believable. Besides the people listed above, we also meet Sigmund Freud, Booker T. Washington, Archbishop Franz Ferdinand, Emiliano Zapata, Robert Peary and Matthew Henson, among others.
In fact, the only people not named are the main characters, who are called simply Mother, Father, Mother's Younger Brother, and Boy.
No really, what's it about?
The book explores the tensions between different groups – blacks, whites, immigrants, rich, poor, etc – at a time where new technology (i.e. Henry Ford's assembly line) is changing everything. Doctorow frequently places the family in the middle of major events or the lives of historical figures, and by the end of the novel, each is forced to question his or her ideals and the common ideals of the age.
That sounds pretty dry
But somehow it's not. Through his writing, Doctorow propels the story; he both gives things away and surprises us, but never leaves us disappointed. At times he is bawdy and at times sober, but at the end of each chapter I found myself flipping eagerly to start the next. His characters are real but sympathetic, and I can't help but marvel at the skill with which he interwove so many true historical figures into his fictional – though spot-on – description of an upper-middle-class family at the turn of the century America.
So What's the Verdict?
There's humor and intrigue, unique characters and parallel story-lines, but overall Ragtime is a meditation on the mobility of America's classes and the shaping of the American Dream during a period of great scientific and technological innovation. By the end, the reader is left musing on our country's unique history and cultural system and wondering how far we've come; how far we've left to go.
4.5 stars out of 5