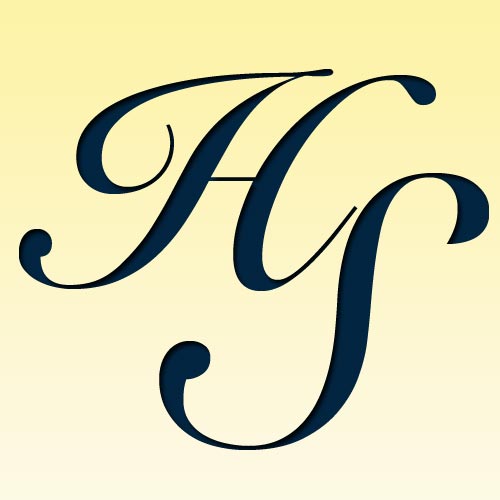 A week or two ago, I headed to Atlanta to work on a webseries called "Getting Out". I had just finished working as a Stylist on a music video by musical artist Sean Cooney down in Savannah, and to keep myself awake driving from Savannah to Atlanta at 4 am for my 9am call time in ATL, I decided to write a rap. A few days later, I posted it on Youtube. Check it out below.
[youtube http://www.youtube.com/watch?v=q9gACEeUa1g]
I was kinda going for a "cute and sweet" face before busting some rhymes, but according to my brother, it "just makes [him] uncomfortable". Oh well, can't win 'em all. I'm planning to post another rap soon-ish. Maybe this week. You'll know when it happens.
Getting Out…in Atlanta
I arrived in ATL barely ten minutes before call time and feeling slightly like death (but just slightly). Luckily, there was a little bit of down time during the shoot, and I napped on whatever was available to me (mostly chairs, the floor, face down on a table…). I did try napping standing up once. I wouldn't recommend it.
The webseries is a college-y comedy about 3 roommates + a girlfriend (my character) who are just trying to get out of college. In the first episode, the guys get a new (female) roommate, and shit happens.
We made a promo where Connor, one of the roommates, tries to show us how to "Dougie". The results are pretty hysterical. Plus I'm super awkward in it, my favorite thing. For your viewing pleasure:
[youtube http://www.youtube.com/watch?v=0g5FAImJ_vg]
On Set of "Getting Out"
It's not a film project without a few bumps in the road, and "Getting Out" was no exception. But somehow we made it through a week of filming (plus a pickup day the following week), and I even got to do a little bit of makeup. I created a black eye for roommate Ian after a raucous party episode, and did Riley(new roomie)'s basic makeup on one of our shoot days. And I have to say, I do enjoy acting, but I think I get more out of the artistic/creative side of things. I love creating a character through their clothes and makeup.
Coincidentally, our boom operator/sound mixer/entire sound department, Bryarly Bishop, has a vlog and made a behind-the-scenes video for Getting Out. It's mucho entertaining. Have a look:
[youtube http://www.youtube.com/watch?v=O4-sY2IMj2c]
---
Days off…Enjoying Atlanta
We'd planned to get all five episodes done in a 5 day week (a little ambitious, I know), and we ended up a little bit behind. So we made the following Tuesday our pick-up day, and I had a few days off to check out the town.
Midsummer Music Festival
I crashed on my friend Pam's couch, and she, her roommate Broek and I headed to the Midsummer Music Festival in Candler Park, about a 5 minute walk from Little Five Points. On our way there we grabbed a beer at a pub, and Pam and Broek tried "Poptails", alcoholic popsicles. When we got to Candler Park, The Dirty Dozen Brass Band was celebrating their 35th anniversary, and we had a great time dancing along to their New Orleans brass.
Indian Lunch Buffet at Chopaati
On Sunday, I met the cast and crew of Getting Out for lunch at Chopaati. According to Broek, Decatur is the best place to go for Indian food around Atlanta. Many of the crew had never had Indian food before, so I sort of became the "expert" even though I had no idea what any of it was. My whole reasoning behind going to a buffet instead of a sit-down Indian restaurant is so I can see the food before I put it on my plate! But everyone seemed to enjoy it, so I must have done something right.
A Different Way of Riding
Later that afternoon, Pam and I went horseback riding, and I learned a few things about endurance riding, a very different style from what I do (hunter/jumper). In endurance riding, you ride for long periods of time – as long as 24 hours. Everything from the tack to the horse's gaits are different, but it didn't take me too long to figure it out, and we spent a lovely afternoon on the trails.
Touring Historic Oakland Cemetery
Pam & Broek suggested I check out the Historic Oakland Cemetery, so on Monday, after somehow failing to locate the High Museum of Art, I had lunch at a deli in midtown, then drove over to the cemetery and managed to find free parking.
I wandered around for a bit, then got a phone call from a good friend I hadn't spoken to in a while and spent the next few hours chatting with him. And let me tell you, if you ever want to have a private conversation in a city where you don't have any privacy, go to a cemetery. There's usually only a handful of other wanderers, and they're generally respectful enough to leave you alone. Plus you probably look like a crazy person talking to your dead relatives…or something.
There is something about cemeteries that is so peaceful and calming that I absolutely love. Maybe it is how expansive they are compared to the number of wanderers there. Or maybe it is the absolute stillness that makes me feel connected to past generations. It is the only place that is simultaneously empty and crowded, and I love being alone without feeling alone.
Dorn Brothers Photography Art Show
On Tuesday, we finished our pick up shots for Getting Out then headed to IHOP for some red velvet pancakes (not everyone in the cast is 21, so grabbing a beer was kind of out of the question). Afterward, everyone went their separate ways, and I had a little time to swing by the Dorn Brothers' "Ghost of Old Highways" Art Show wrap party at the Carroll St Cafe to say bye to Pam and check out some pretty incredible photography.
The Dorn Brothers were also the photographers on a music video I worked on called "Black Curtain" by the same musical artist, Lovett, and there seemed to be a handful of people at the art show who'd worked on both. So it was pretty cool to see some familiar faces.
On Wednesday I passed through Columbia to see my fam, then headed back to Wilmington for my next adventure.
[slideshow]