Our most recent interview is with Emily Strickland, a Stand-up Paddleboard (SUP) Yoga teacher and world-traveler. The last interview in the series was Alexandra Magalhães Zeiner, a native Brazilian living in Austria. Other interviews include Estrella Sansait of Estrella Explores Rachel from Arts in Munich, Allane Milliane of Packing my Suitcase, Clare Laming of Monarch Butterfly Voyager, tattoo artist and world-traveler Amber Harris, Adrian Ann of Adrian's Travel Tales, and Jenn Turnbull-Houde of Two Weeks in Costa Rica. In the series, we ask a handful of questions to female travelers and expats who can offer unique perspectives on the transient or foreign lifestyle.
If you or someone you know falls into this category, please don't hesitate to drop us a line. The interview questions will be tailored to your specific story, as you'll see below.
Emily grew up in Savannah, GA, where she attended massage therapy school and became a yoga instructor. In the spring of 2013 she got a job in Sayulita, Nayarit, Mexico working for a stand up paddle company, Stand Up Paddle Mexico, just a few months after completing her stand up paddle board and SUP yoga training in San Diego. After Mexico, she returned to San Diego for a few weeks and eventually road tripped up the California coast with a boy she met in Mexico.
She returned to Sayulita the next winter and made her way through Guatamala and Belize to Tulum where she stayed for about 3 months. Since then all her trips have been pretty short-lived, the longest being a 3-week road trip through South Africa and Swaziland. She currently works at a small cafe one block from the beach on Tybee Island, Georgia and she also teaches 7 yoga classes a week.
---
SavvyGirlTravel: Soon after your completion of yoga teacher training and stand-up-paddleboard (SUP) teacher training, you got a job teaching SUP in Sayulita, Nayarit Mexico. What was the hiring process like? What kind of visa did you need? Tell us more about the process of getting the job and moving to Mexico.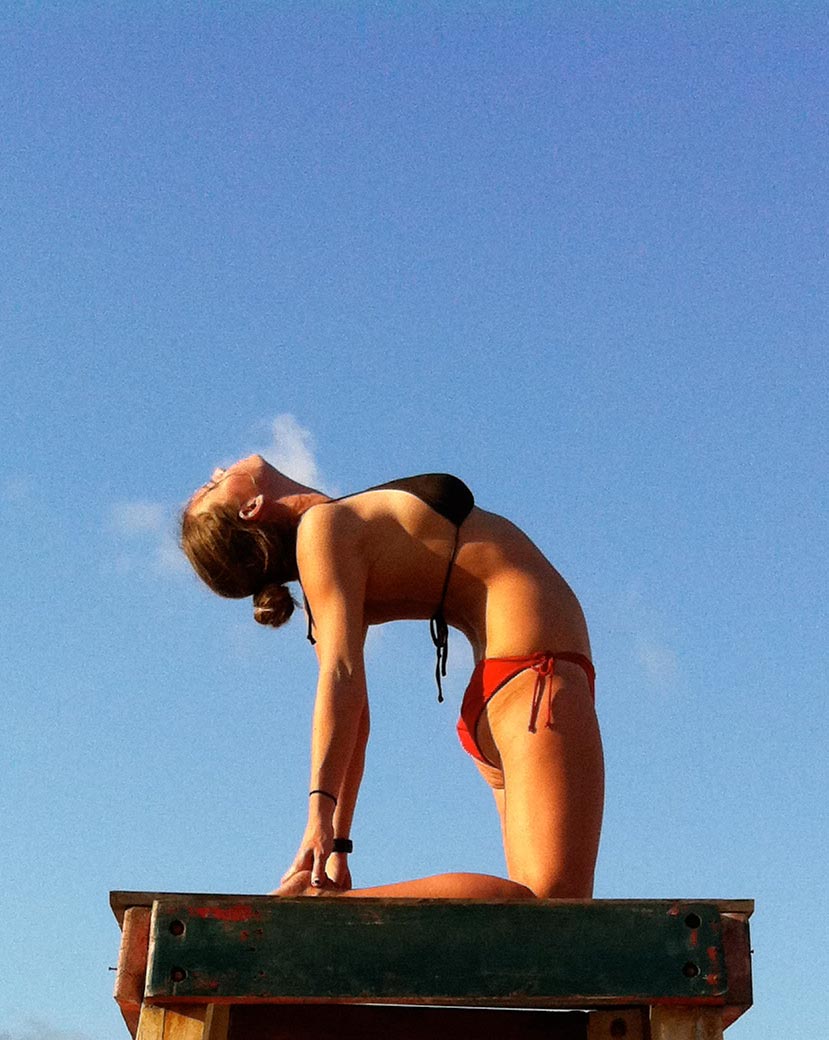 ES: The 'process' of getting hired in Mexico was probably not as complicated for me as you are expecting. I was on a yoga retreat in Sayulita with some of the girls I met in San Diego and it was during this retreat that I inquired about jobs. I ended up asking a yoga teacher who currently lived in Sayulita if she knew of anyone hiring. She told me that her friend who owned a SUP shop was looking for some people to help out and that I should go by and talk to her.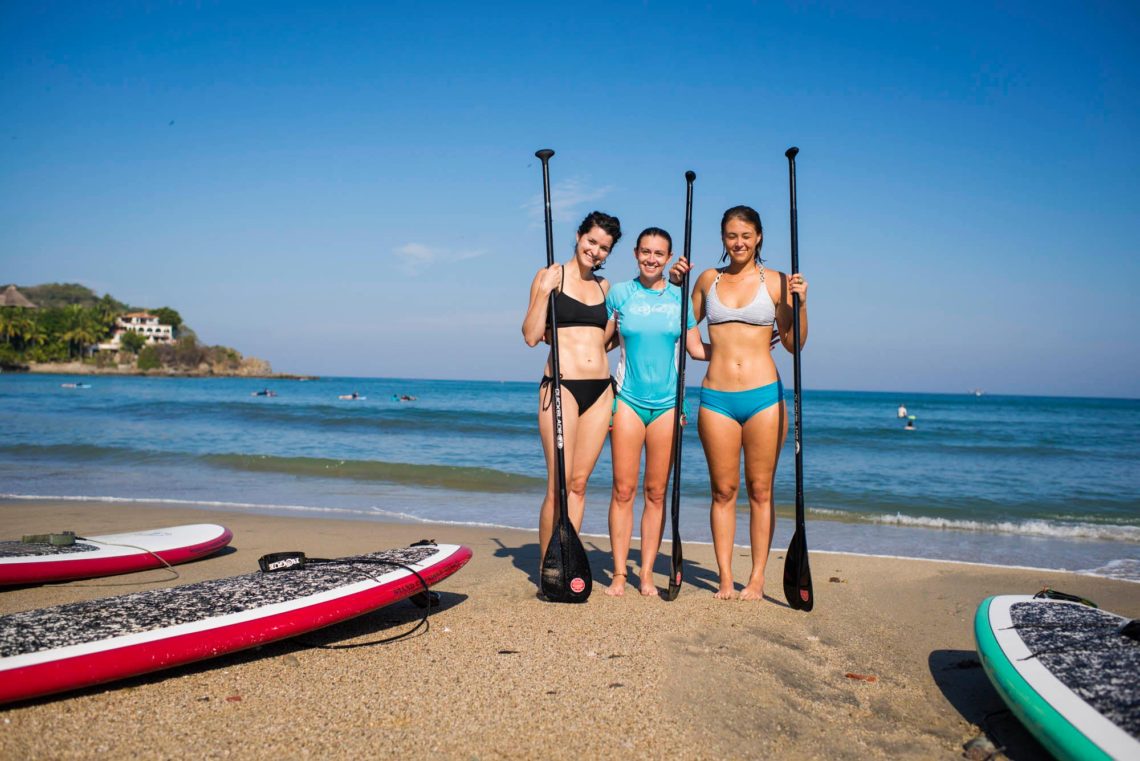 I went by the shop the next day but it was not open so I wasn't able to talk to anyone as we were on our way out of town. I had the yoga teacher's info and contacted her when I returned to the states. She sent me Leyla's info (the owner of the shop), we emailed back and forth a few times and finally had a phone conversation during which she hired me. I planned to return to Sayulita about 3 weeks later.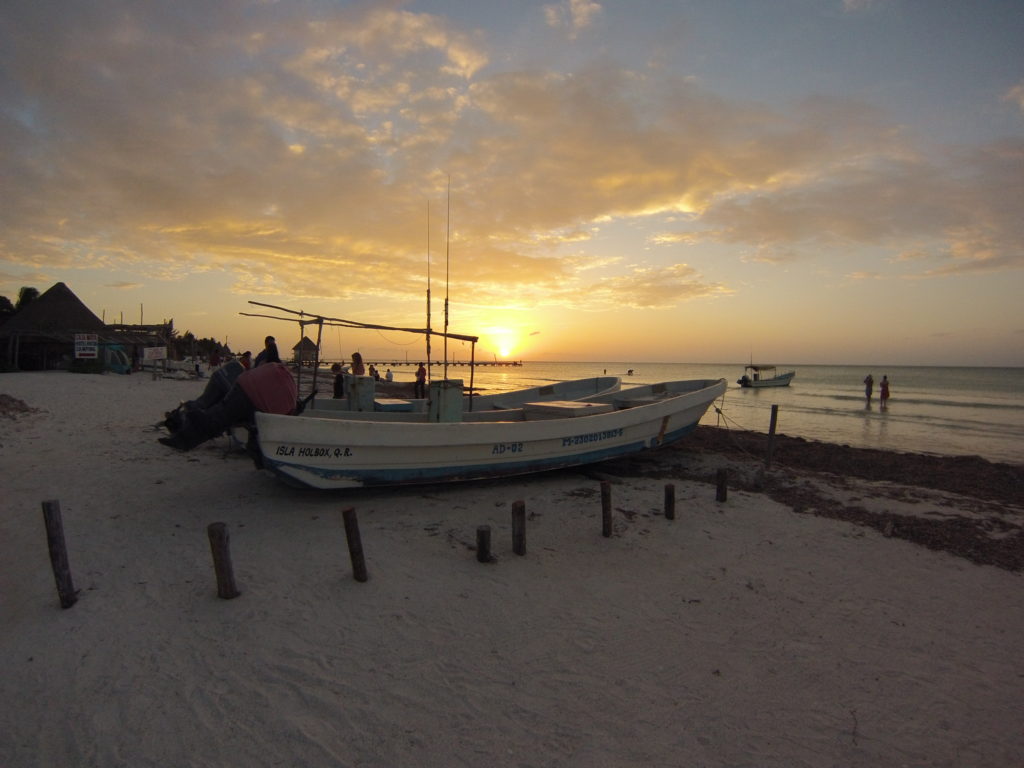 As Americans we can enter and stay in Mexico for up to 6 months without having to actually apply for a visa, a 6-month visa is already available to us. So there was no real process there. And as far as a work permit, I was paid under the table. I mean it's not like I was making tons of money anyway (I made about $3.00 an hour).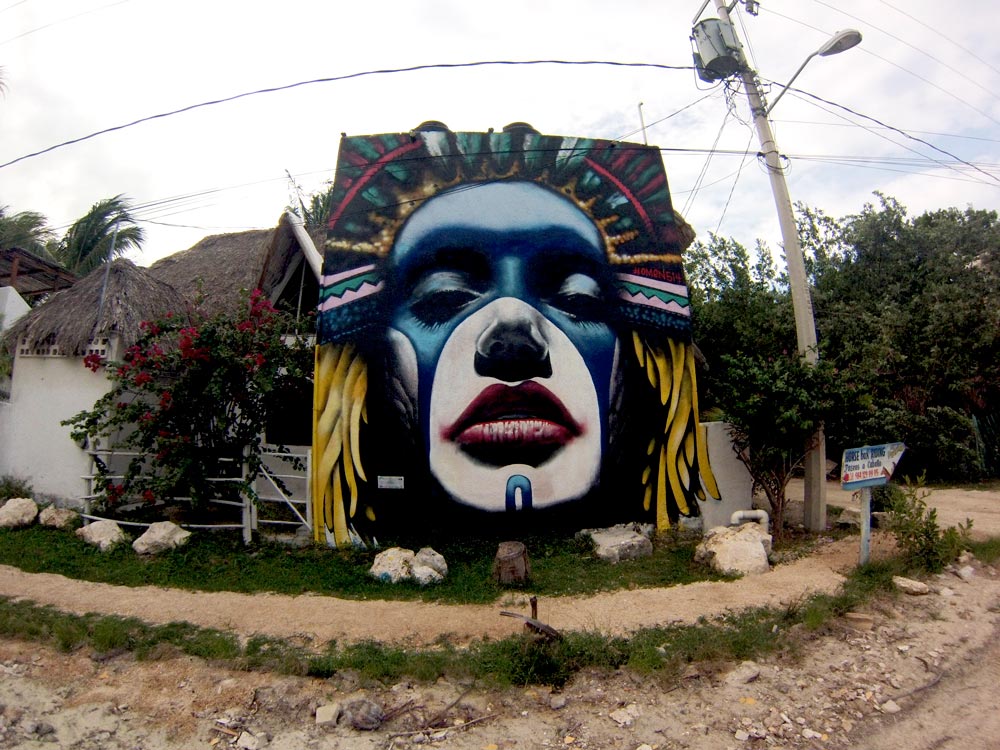 SGT: What was it that originally brought you to San Diego? What was it like spending four months "broke and on the road" with a boy you'd just met in Mexico? How did you support yourselves?
ES: I made my original trip to San Diego for a Stand Up Paddle Yoga certification in August of 2012. This is when I had my initial meetings with some of the girls that I am still friends with and when I heard about the yoga retreat in Sayulita. It is actually pretty crazy for me to think back on, if I had not attended this training, my whole life would be different as this particular weekend opened up so many doors for me.
When I was in Mexico I was supporting myself with money I made working at the SUP shop and also with a very small amount of money that I had in a checking account. Other than that, I literally only bought stuff that I needed, food and beer. 🙂
SGT: You've made multiple trips to Mexico and Central America. Was there something specific drawing you to that area? Do you speak Spanish? How easy was it to travel there with/without knowing the language?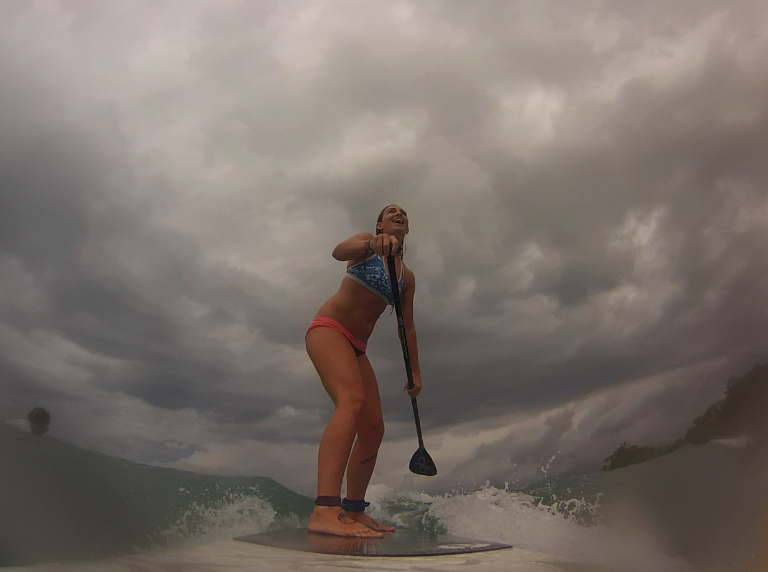 ES: Central America is a very special place. Things move at a different pace down there. It's sort of hard to explain, things move much slower but at the same time they almost move faster. It seemed easier for me to be honest with myself while I was down there. Maybe because I was alone (not really alone but only with people I met while I was down there) and it somehow forced me to be more honest with myself. I don't know for sure, but I do know that spending time by yourself in a foreign place will totally change the relationship that you currently have with yourself. And, in my experience, in the best way possible.
Initially, the beaches and warm weather during the winter drew me to Central America. But as soon as I met the people and tasted the food I was really hooked. I don't speak the language so that was definitely a bit of a challenge but most of the locals spoke enough English for me not to have any huge problems.
SGT: What is your travel style? You mention that you and your boyfriend have made it out to South Africa for a three-week road trip. What sort of preparations did you have to make for that trip? (vaccinations, reservations, guides, major costs, etc).
ES: Economy Style!! Sleep in hostels. Eat cheap street food. Try and live like a local. I want traveling to teach me about other cultures. One of the main things I learned in my life is that we are more bound by similarities than we are separated by differences. While traveling, I would pick sleeping for free on a couch or in a van over sleeping in a hotel. I've met some of the most amazing people while spending nights in hostels and some of the nicest people while buying churros from the guy who fries them up right in the bed of his truck!
As far as making plans for South Africa, my boyfriend did most of that. This was a little bit of a different story as neither of us had ever been to Africa and we weren't exactly sure how safe places were, or where places were for that matter. We used a travel agent for this trip which ended up being a really good idea. For shorter trips I think this is the way to go as you don't want to lose a day or two of travel fun due to lack of planning. It's different when you are staying somewhere for an unknown length of time and losing a few days isn't going to set you back (in fact it may turn out to be awesome!).
My ideal way to travel is as cheap as I can. The experiences don't lie in doing the same stuff you do at home and the amazing times don't come when you're just chilling in your comfort zone. Meet as many people as you can, watch as many sunsets as you can, drink what the locals drink, forget about shoes, fall in love and most importantly be interested in every moment of your life!
SGT: Do you think there is an ideal way to fit travel into your lifestyle? What has/hasn't worked for you? (i.e. how do you get time off? How do you plan/save?)
ES: The best way for me to fit traveling into my life is just like anything else, make it a priority! I hear so many people tell me they aren't able to travel; if it's not a priority, it won't happen. I'm able to take time off because I work at a cafe near the beach, while it's not a seasonal job, there is a definite decrease in business during the winter months and this makes it a lot easier to take extended amounts of time off. Saving money has to be a priority! However, I find it pretty easy to save money when I know I'm saving for a trip.