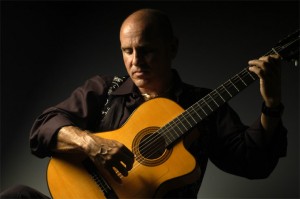 lately I've been listening to the radio a lot
For such a small town, Wilmington has a number of great radio stations. So many that I can't fit all of them onto the 6 program slots available on my car stereo. There's the Oldies station (Jammin 99.9), the Classic Rock station (93.7 The Bone), the Modern Rock station (98.7), the Classic Hits station (94.5 The Hawk), 80s, 90s and today station (Sunny 104.5), the Alternative station (The Penguin 98.3), the Talk station (The Big Talker 93.7). There are also a few hits stations, NPR (which unfortunately just plays classical music all.the.time.), and another rock station or two.
Vacation Town
I think part of the reason we have so many good stations is because we are close to vacation towns Wrightsville Beach and Carolina Beach. And each station seems to know what good music is in their genre. For instance, most Modern Rock stations seem to play way too much Nickelback and Linkin Park and not enough Talking Heads and Smashing Pumpkins. Not so with 98.7. At times they seem to be more of a rock alternative station than a typical modern rock station.
And then there's Sunny 104.5. Tuning into this station is like having a flashback to high school. And I'm ok with that. The only unfortunate blip on the radio radar in Wilmington is the NPR station. It must be run entirely by unoriginal old folks who think that too much Beethoven is not enough Beethoven. I usually like to tune in to NPR to hear their news programs, not to listen to classical music. Luckily, we also have The Big Talker 93.7. It's talk radio all the time.
For the most part, Wilmington radio stations rock my socks off. It's as if they've all signed some agreement not to suck. And I'm diggin it.
So I heard some sad news on the radio the other day
Paco Strickland, the host of FLAMENCO CAFE on The Penguin and a Wilmington native renowned Flamenco guitarist, passed away from Multiple Myeloma, a terminal blood cancer.
From his website:
William "Paco" Strickland is one of North America's few working Flamenco guitarists…Paco's own passion and love of Flamenco has prompted a dedication to creating an awareness and appreciation of Flamenco Art in the Cape Fear Region.

Paco hosts "Flamenco Cafe" the nation's only regularly broadcast radio program which is in syndication from the Atlantic Coast to the Hawaiian Islands. In addition, Paco has independently produced seven locally best selling" CDs and has been voted Best Solo Artist by area media for 10 years running. And, Paco scores music for various independent film, video, commercials, and television projects and contributes to local publications.
I am sad to have only just heard of him as they announced his death. The music by him that I've listened to so far is inspired and at times incredibly moving. I would have loved to have had the opportunity to see him in concert. But instead, I will have to settle for this video of him on Star News:
[youtube=http://youtu.be/aRSxGiPuh7U]