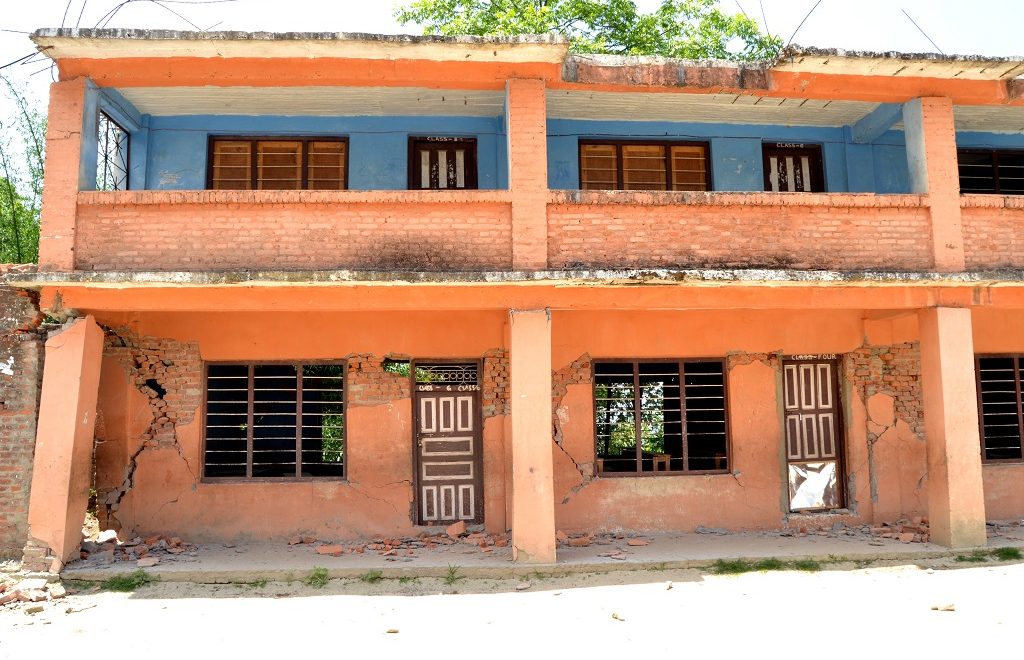 Ordinarily, we interview female travelers, expats, and travel-industry careerists, but today we are making an exception by interviewing Razu Poudel, founder and executive director of Seto Himal Excursion Pvt. Ltd, a trekking and travel agency based in Kathmandu, the capital of Nepal.
As you may know, Nepal was recently struck by a magnitude 7.9 earthquake in late April that, according to Wikipedia, killed more than 9,000 and injured over 19,000 in a country of just 30 million people. Just to put that into perspective, the terrorist attacks on September 11, 2001 killed around 3,000 people in our country of 320 million. And most of us in the States know someone who was directly affected by 9/11 or were directly affected ourselves, even those of us living on the other side of the country.
Can you imagine how this huge death toll must have affected the much smaller population of Nepal?
In the interview, Razu shares with us some of his country's great history, a few of its flaws, and how he and his countrymen and women have been affected by the Gorkha earthquake. He also details how his company is working to rebuild schools in his home village of Dhading, where the new school year will soon be beginning, and he has promised the villagers there that he will dedicate himself to the town's reconstruction.
I met with my fellow villagers and gave them my word that I will try my best to aid the rebuilding of Dhading. I distributed rice, biscuits, tents and a few other needed goods. From Kathmandu we had collected some of the goods and still we are supporting villagers in need.
Above all, Razu stresses that Nepal needs tourists now more than ever, that they "are waiting for footsteps to rebuild [their] nation".
If you would like to help Razu with his mission, you can donate to his Indiegogo campaign. He is also on Facebook.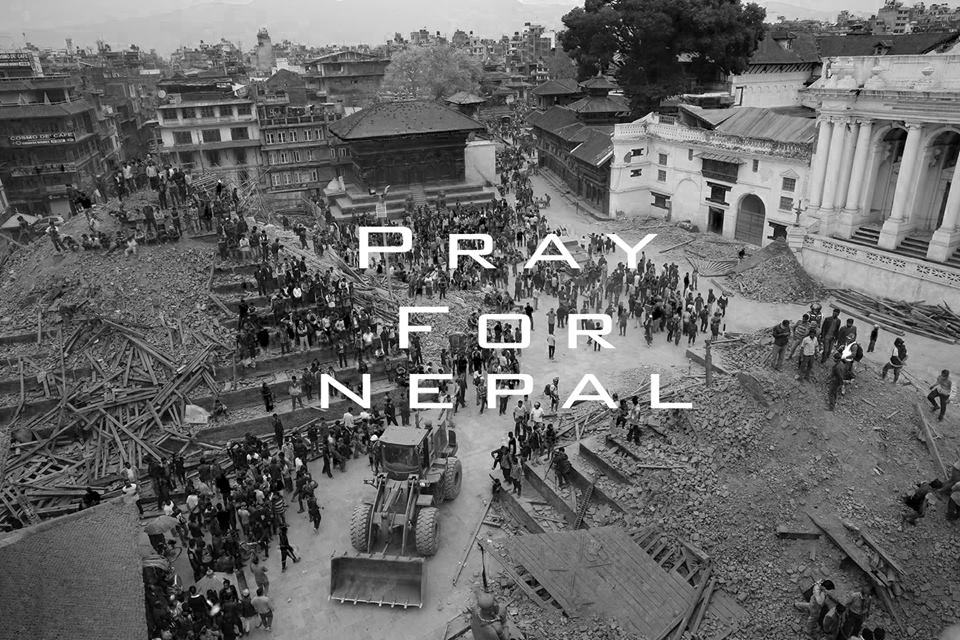 ---
SGT: Razu, thank you for agreeing to do this interview for us here at Savvy Girl Travel. Can you start by giving us some background on your life in Nepal? I learned from Meg's interview that you live in Kathmandu, the capital, and that you work in the tourism industry. What's a day-in-the-life like for you pre-earthquake?
RP: Well, first of all thanks for your interest in me to represent the Nepalese after this devastating earthquake hit on April 25th 2015 at 11:56 am. Before the earthquake I have been busy all the day and night to promote my Trekking & Travel Agency based in Kathmandu. I used to work as a promoter and had to provide details for every single inquiry sent by our clients.
SGT: What is something you're most proud of in Nepal?
RP: Well Hayley, we Nepalese people are proud of all the variations of landscapes rising from 70 meters to 8,848 meters as the highest point on Earth: Mount Everest. Lord Buddha was born in Nepal, and the Buddhist religion got a chance to expand in different parts of the world. Nepal was never colonized under any country in the world and this is the most important historical part of Nepal.
With our historical and cultural heritage, we are a modern society that still believes in the value of community service. We still practice ancient traditions known as Sanatan Dharma. Nepal is one of the smallest countries in the world but we have more than 104 ethnic & minority groups with vastly different cultures and traditions along with more than 100 spoken languages.
SGT: What is something you wish you could change about Nepal?
RP: As a Nepali citizen, not only I, but we all want to change the political culture developed in recent years. Personally, I would like to change the government's budgeting system and to focus on sustainable development for each Nepalese. As an underdeveloped country, here we are facing corruption as seen in the lack of international data transparency. I would like to change the system of education, offering social security and a decentralization policy to develop the rural areas of the country.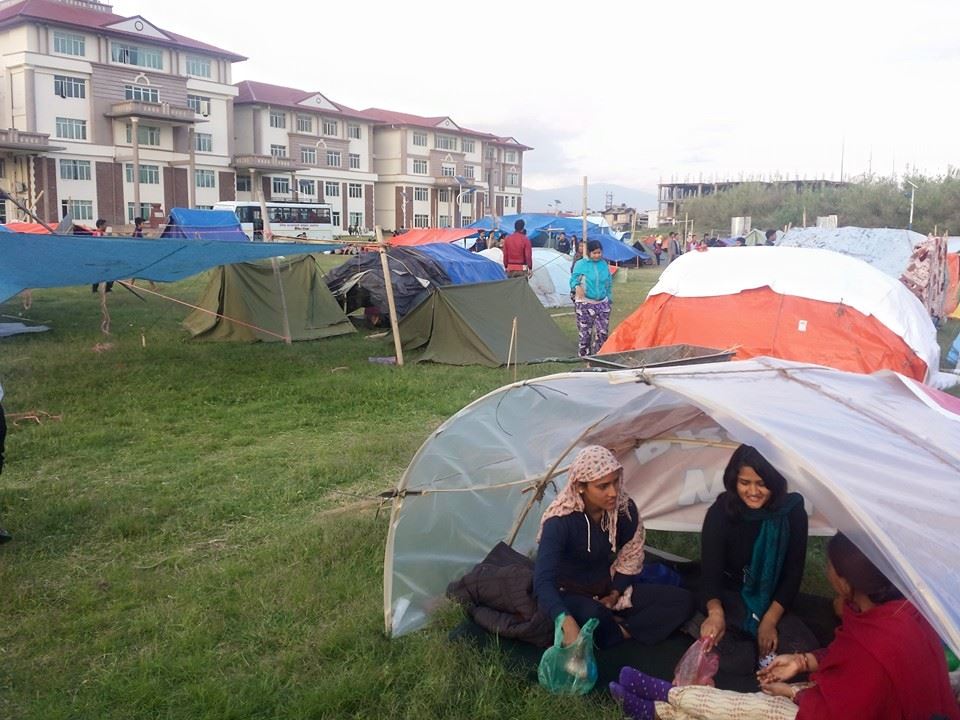 SGT: Before the earthquake, what was your five-year life plan? Has that changed post-earthquake?
RP: Well, I must say it's a really wonderful question to let you know about my dream project. I am the founder and Executive Director of Seto Himal Excursion Pvt. Ltd registered under Government Act of Nepal. Basically, we offer adventure trips, outdoor activities and tours of Nepal's natural beauty. I was recently backed from Europe after a wide range of marketing and also attended the Nordic Travel Fair held in Finland on Jan 15-19 2015. Gradually, my whole team and I, we are progressing in the tourism industry to help to create sustainable changes to the nation and the remote areas of Nepal.
I was planning to establish a big project that includes several different ways to offer job opportunities. Here are the main points about my plan & project:
Organization with multiple activities such as a mentor institute, volunteering work, offering jobs to the uneducated women as well as the druggist from the society to change their thoughts.
Sustainable hotel or eco-hotel to demonstrate how we can run a business without harming our natural resources.
Production of handicraft in huge scale.
Organic coffee farm.
Technology park or "IT Village"
This was my plan & project that was totally affected after this massive earthquake. To be honest I am young, but I have to survive first and I have responsibilities with my family so I can't say anything at the moment but I have to wait and watch, what time will help me to achieve.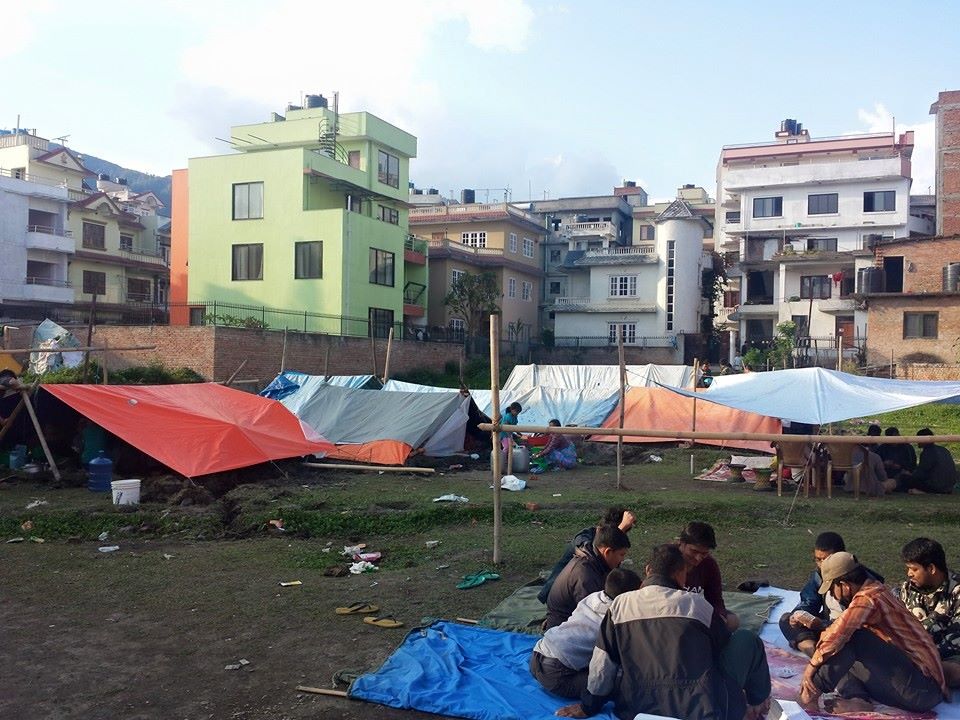 SGT: Tell us about your community. How have you and your neighbors worked together to overcome the earthquake disaster?
RP: After we first felt the shock of the terrible earthquake, for the next 30 minutes we were trying to get in touch with our family members and relatives. After that we went to a big field and slowly started to find out the most affected areas near us. We started rescues nearby my place and offered tents, food, and help settling down for the night. Slowly, I went in the next days to my village in Dhading, which was also my home, but was destroyed. I met with my fellow villagers and gave them my word that I will try my best to aid the rebuilding of Dhading. I distributed rice, biscuits, tents and a few other needed goods. From Kathmandu we had collected some of the goods and still we are supporting villagers in need.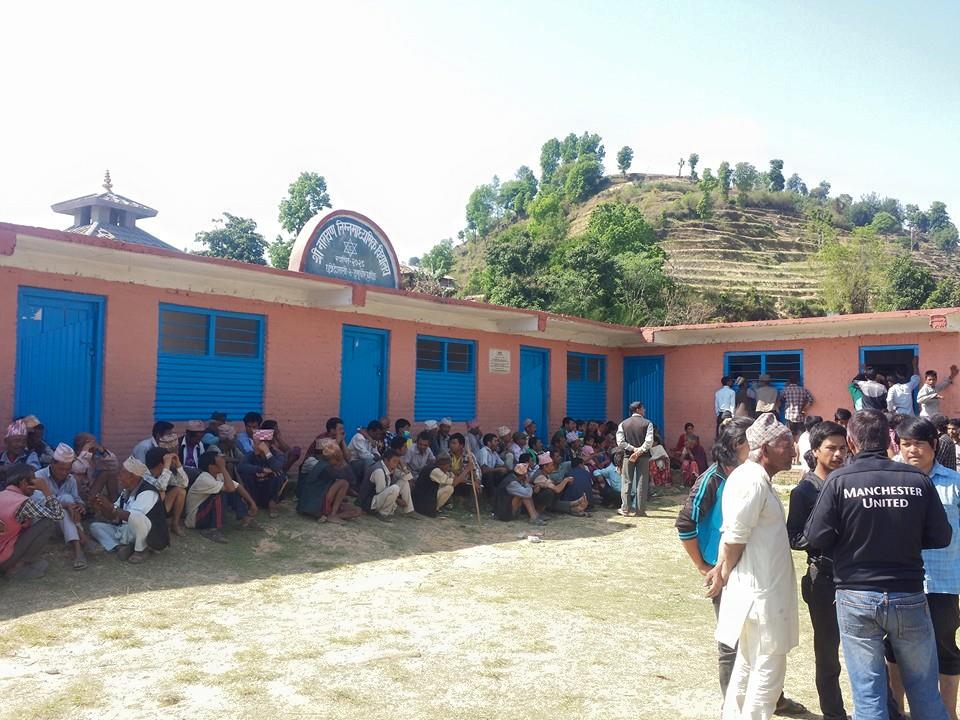 SGT: I saw on Facebook that you are raising money to provide disaster relief to Dhading in Nepal. Can you tell us about your efforts there? Are you working with a team?
RP: Well, after this massive earthquake more than 90% of schools were damaged and this made me really sad. I think it's a good idea to help the community to rebuild schools for the children. I am also worried because, within a few days all the schools are supposed to start a new session for 2015/2016 but still we aren't well prepared for it. If we wait too late to reconstruct the schools, that will definitely create another big issue that will affect the lifelong learning of our people. My mission is to rebuild schools in the Dhading District. If I could get funded to rebuild schools, I will use sustainable techniques such as the pre-fabricated method which is lower in cost and takes less time to complete. Well, I have all the support of the villagers so I have to say yes I have a huge team to rebuild the schools in affected areas of Dhading.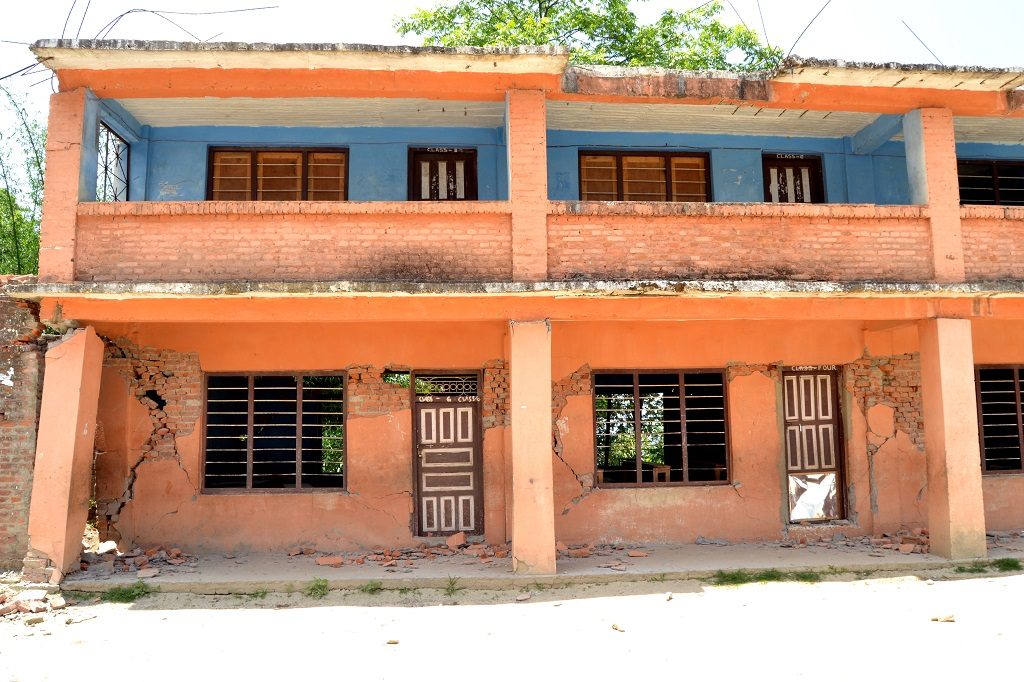 SGT: How can people from other countries help victims of the earthquake in Nepal? What is the best way to ensure aid money is put to good use?
RP: As we seen in the news, we got a lot of support from the international community: food supplies, blankets and also rescue missions. Still, we are getting aid from abroad in different ways such as military, financial, supplies, medicine and much more.
We believe in the check and balance system. We will audit the process and will show the report to the donors by posting on social media or by sending through an e-mail. Personally, I would also like to say that if you are donating even a single penny, please be sure and get in touch with the fundraiser often and ask for a report on your fund. Your awareness will help us properly utilize your donations. This insistence on checks and balances will help to quell the misuse of aid from the international community.
From my side, I want to make sure for every donor that your donated amount will be used in the best way to meet our goal to reconstruct schools in villages.
SGT: Do you know of any good organizations that host volunteers to help provide aid? How could we get in touch with them?
RP: Well, we are also member of several organizations initiated by Seto Himal Excursion Pvt. Ltd. At the moment we are not showing and posting any kind of pictures, what we have done in this hard time. Because this is not the right time for commercial marketing. We are hiding our work because it's time for hard work for a better life rather than marketing of our company.
Soon, Danish youth are planning to be here to rebuild schools in Dhading and Sindupalchwok and all this volunteering work will be done through Seto Himal Excursion Pvt. Ltd.
This is their message:
Youth, volunteer and social workers from all over the world, please come to Nepal to help to rebuild our devastated schools in the earthquake areas. Your small support, ideas, and effort will help us to grow stronger to achieve our goal to make better lives for the Nepalese people.
SGT: Anything else you would like to add?
RP: As an Adventure Trips and Outdoor Activities Organizer I would like to drop here a few words about Nepal as a vacation destination. After this devastating earthquake in Nepal there has been negative impact on the Tourism Industry. From my personal view, I can say now it's safe to travel in Nepal.
We lost some of the famous UNESCO World Heritage historical sites such as Kathmandu Durbar Square, Patan Durbar Square and Bhaktapur Durbar Square. These historical sites were the foundation of our Nepalese history, culture and religion and were built in the 14th and 16th centuries. The Durbar Square was famous for its archeology and cultural heritage – I must say it's a kind of isolated heritage with several myths.
We lost some of the famous trekking trails such as Langtang Region and Manaslu Region, and unfortunately many precious lives. But still we have Annapurna and the Everest trekking region is still in good condition for any kind of adventure activities. Pokhara is still safe and not affected after this earthquake. Several monuments in Kathmandu Valley are still standing and were less affected such as PashupatiNath Temple, Swoyambhunath Stupa, Baudhanath Stupa, Changu Narayan Temple, Dakshin Kali Temple, Budhanilkantha as well as many others Buddhist stupa and meditation centers including monasteries.
We are ready to operate any kind of activities and Nepal is still safe for your next vacation. I would also like to appeal to the whole world that we are waiting for footsteps to rebuild our nation. Volunteers, social workers and travelers please feel free to come, and not to cancel trips to Nepal so that we can regenerate the economy smoothly.
Let's try to be in Nepal on this hard and bad time. Let's travel and explore the devastated country from your eyes to help the country and people rebuild from the ground up.
SGT: Thank you, Razu, for sharing your experience with us.
---
Get in touch with Razu: